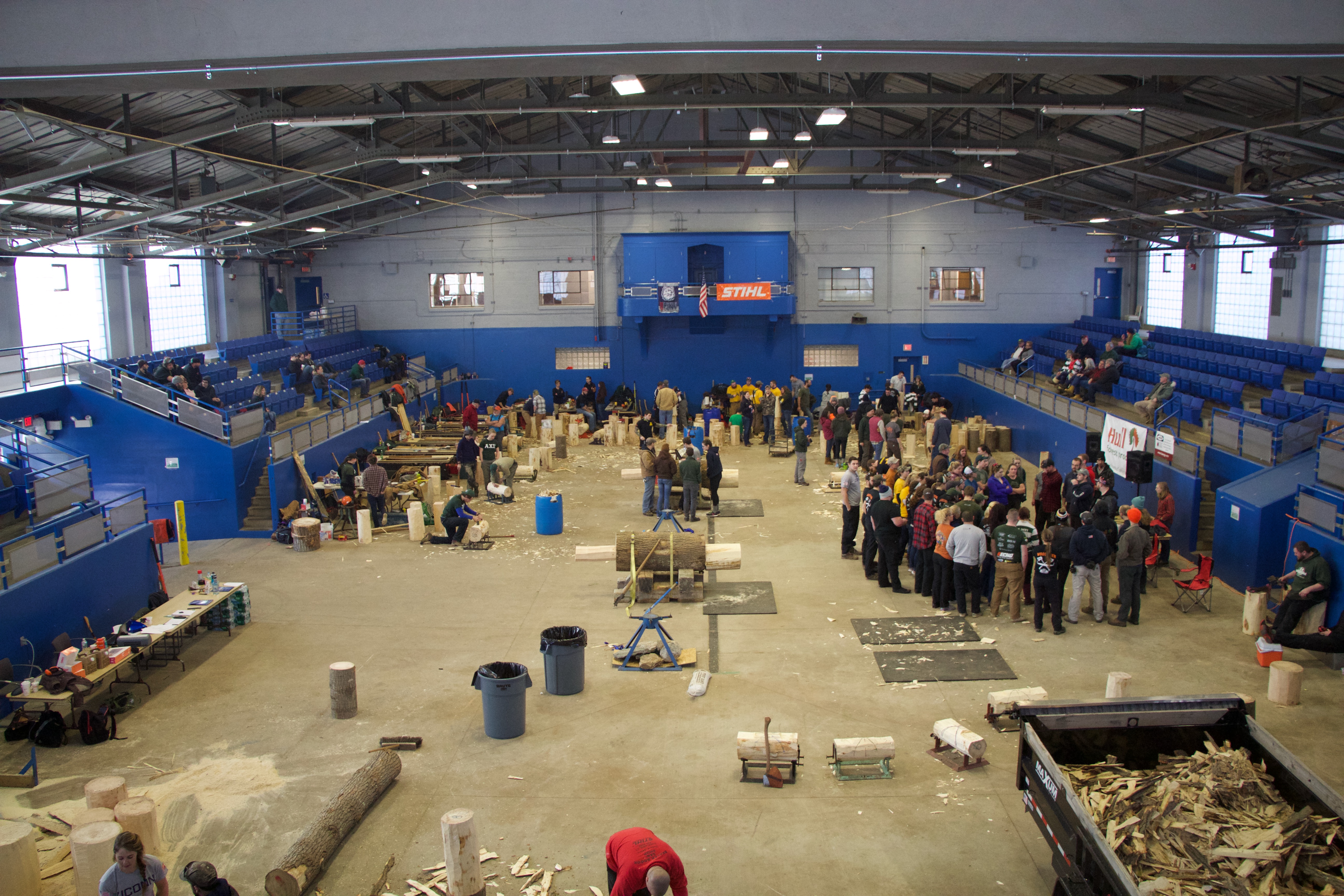 Event Description
The UConn Woodsmen Annual Home Meet is a unique event that features both professional and collegiate athletes. The teams are composed of one male and one female athlete. They compete in a series of events as a pair and as an individual.
Events
Team Events
Underhand Chop
Standing Block Chop
Crosscut
Log Roll
Individual Events
Single Buck
Bowsaw
Axe Throw
Disc Stack
Competitor Information
The UConn Jack and Jill Winter meet will be held on Saturday, February (TBH), 2020. The meet will be held at the Ratcliffe Hicks Indoor Arena on the UConn Campus in Storrs CT.
The fee per team of two (must be one male and one female) is $75. Due to the room capacity Ratcliffe Hicks Arena we will be forced to cap the number of college and pro competitors. Collegiate teams can enter a maximum of 3 teams.
Events will begin promptly at 8:00 am on the February TBHth, so please plan your arrival accordingly.
Please RSVP no later than February 4th even if you do not intend on attending the meet. Keep in mind that because there is a cap on the number of total teams, reservations will be made on a first come first serve basis so it is advisable to RSVP early.
If you have any questions or concerns fell free to email uconnwoodsman@gmail.com